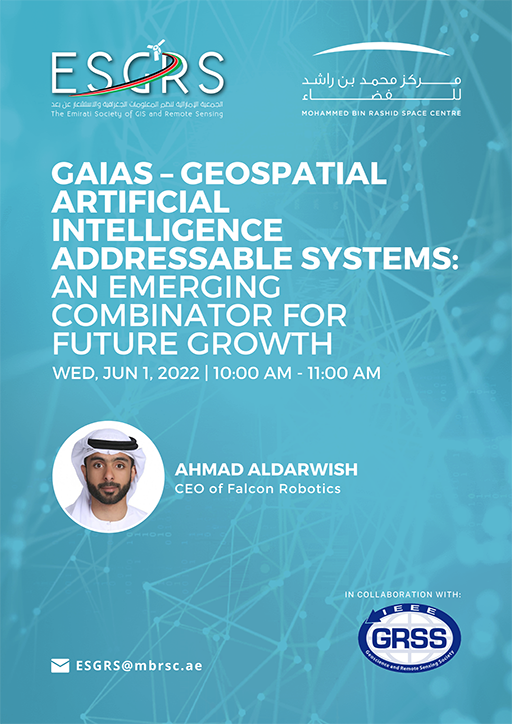 GAIAS – Geospatial Artificial Intelligence Addressable Systems. An emerging combinator for future growth.
To provide an overview of key concepts encompassing the growing field of GAIAS including machine learning, deep learning, data mining and spatial data science; recent applications and potential future directions in GAIAS by Falcon Robotics.
Speaker
Ahmad AlDarwish

CEO Falcon Robotics

Ahmad is an Engineer, Entrepreneur, and Inventor dedicated to building cutting-edge AI technology that delivers practical value. He started his career as an Aircraft Broker at ACS, UK and then as a Flight Operations Engineer at Emirates Airlines, where he successfully led parts of the digital transformation of Emirates' Fleet, saved millions in fuel costs and lowered carbon emissions by millions of tons. In 2018 he founded Falcon Robotics and currently serves as the CEO.

His career thus far has seen him earn prestigious entrepreneurship awards, recently recognized as CEO of the Year 2021 for UAE by CEO Review Magazine UK. Ahmad has an educational background in Aerospace Engineering from ERAU, Florida. He is an active member of the Royal Aeronautical Society (MRAeS) and currently serves as the regional chairperson for MENA airlines at Airbus Fuel Efficiency group.